1. Museum of Anthropology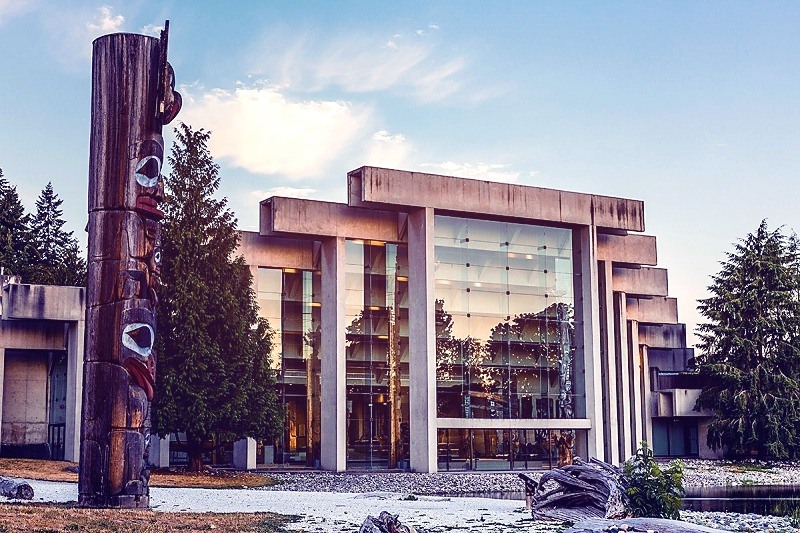 Located on the campus of the University of British Columbia (UBC), the Museum of Anthropology (MOA) showcases many different areas of culture and humanity.
Its exhibits adorn the grounds both inside and out.
On display there are several artifacts and sculptures from aboriginal culture, including Bill Reid's carving "The Raven and the First Men", which is featured on the back of paper Canadian twenty-dollar bills.
2. Vancouver Public Library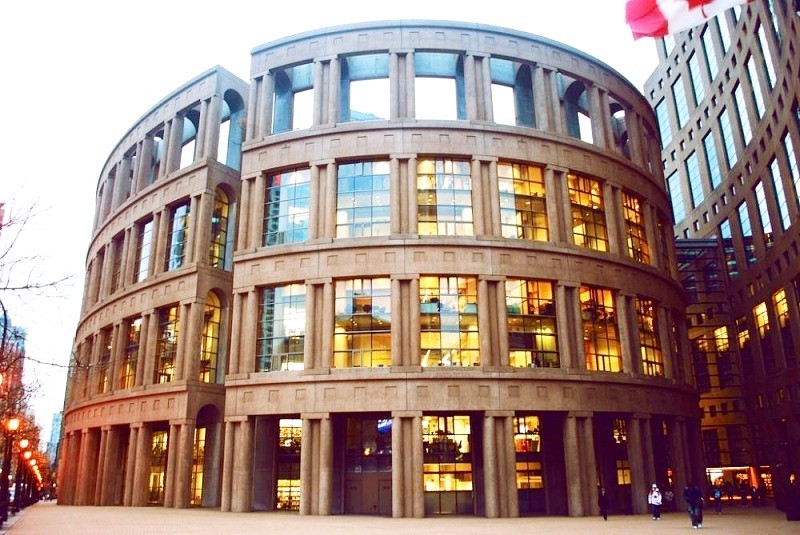 This enormous library is home to over 9.5 million items to borrow. From books to DVDs, there is sure something for every person who ventures into this distinctive building.
The central branch, also known as Library Square, takes up an entire city block in Downtown Vancouver.
The shelves are stacked to the ceiling, and there are many corners and coffee shops throughout the building where you can comfortably curl up with a good book.
3. Burnaby Village Museum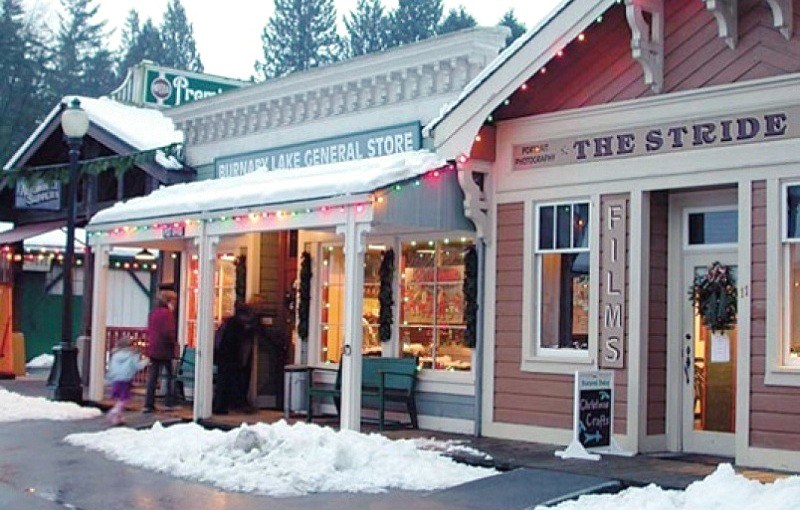 This reconstruction of a 1920s village features over 30 full-scale buildings, including a school house, a tram station and a movie theatre.
All staff members are dressed in 1920s themed clothing so that you can fully immerse yourself into the early 20th century as if you hopped into a time machine!
After walking around the village, you can take a ride on a vintage carousel while listening to music provided by the Wurlitzer.
4. Vancouver Aquarium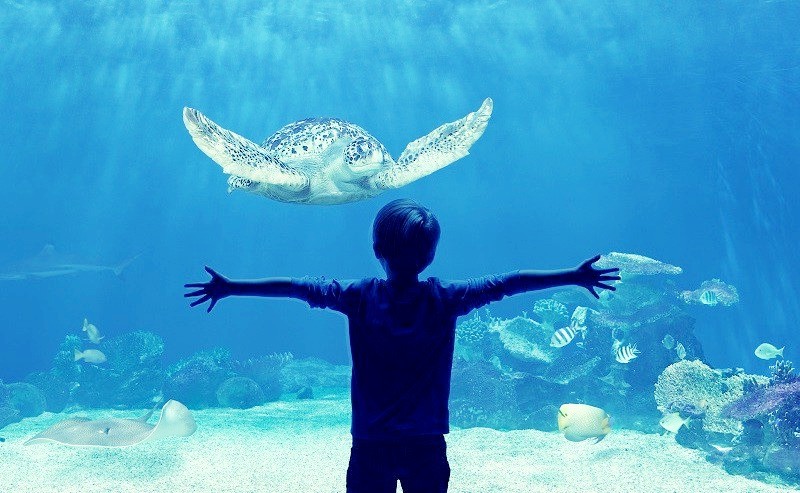 Located in the heart of Stanley Park, the Vancouver Aquarium is home to many different forms of aquatic life, which mainly represent this part of the West Coast.
This research centre hosts a wide variety of educational exhibits that go into detail about the livelihoods of sea creatures and how we can help protect and conserve the ecosystems they live in.
However, the aquarium is not limited to cold water, northern organisms but also has a whole section dedicated to the tropics! Here you will feel the heat and humidity as if you were in the middle of the amazon while seeing animals like sloths, piranhas and tropical snakes in an accurate imitation of their natural environment. Whether you want to get up close to marine invertebrates in the touch pools, or sit back and watch a beluga show, you are sure to be delighted by what the Vancouver Aquarium has to offer.
5. Vancouver Police Museum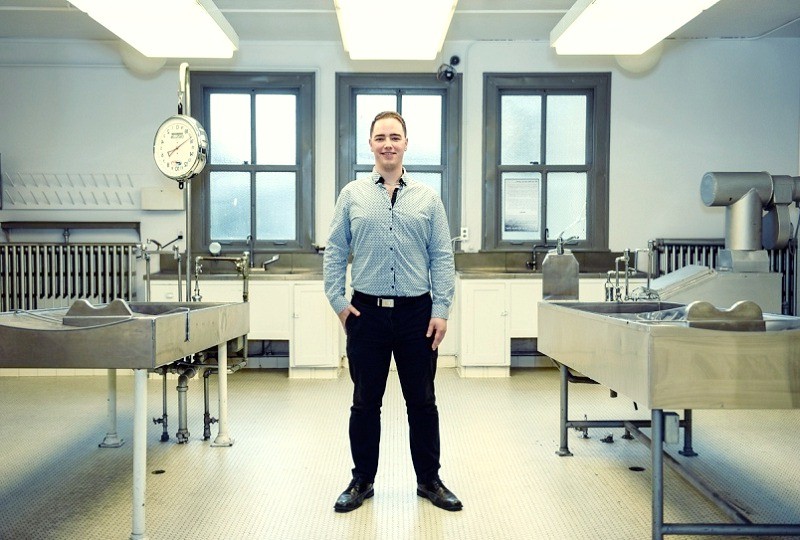 Situated in Gastown, the Vancouver Police Museum is North America's oldest police museum.
This heritage building used to be the Coroner's Court, the City's morgue and autopsy facilities, as well as the City crime laboratory.
It contains more than 20,000 artifacts, photos and archives relating to the history of crime and law enforcement in Vancouver and the authentic autopsy suite from the 1980s is open to the public!
6. H.R. MacMillan Space Centre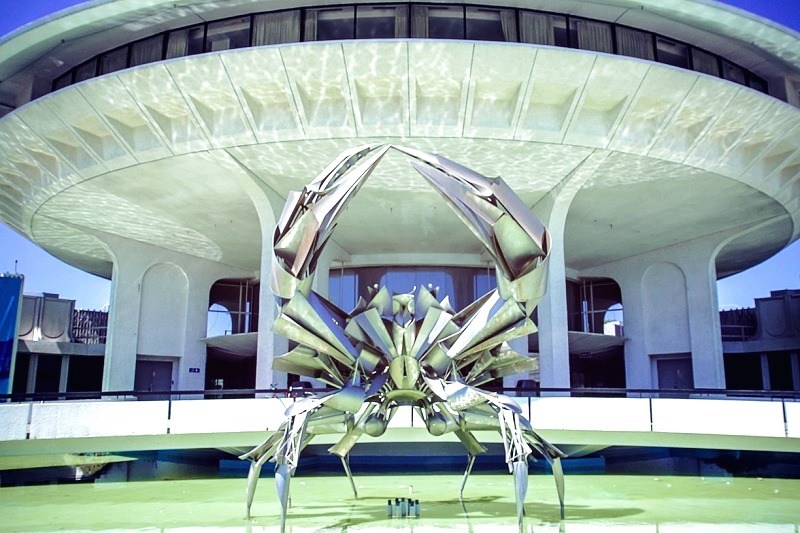 Located in the same building as the Museum of Vancouver in Vanier Park, the H.R. MacMillan Space Centre features various interactive activities all about space and the universe.
If you're feeling adventurous, make sure to experience the Virtual Voyages Motion Simulator and take a trip out of the Earth's atmosphere.
If you're feeling a little more relaxed, make sure to check out one of their multiple light shows at the Planetarium Star Theatre.
7. Science World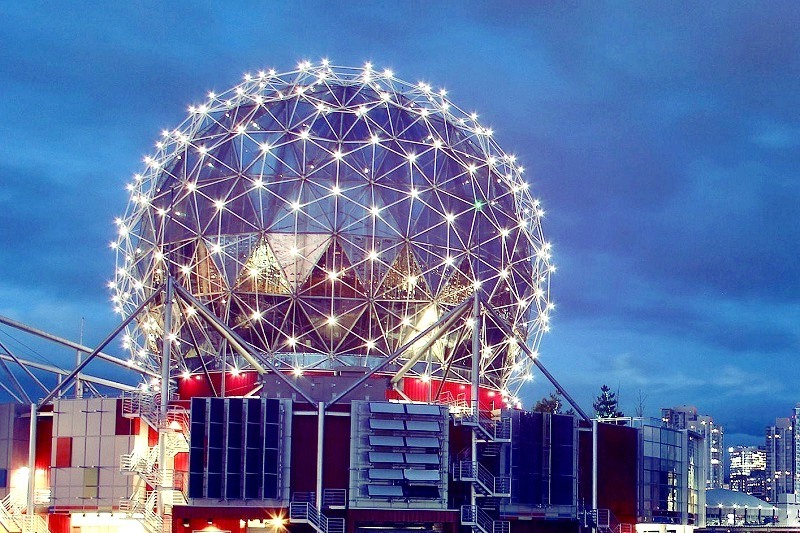 This enormous dome in the middle of the city is home to many fascinating displays and exhibits all about science and its relation to our world.
In addition to the interactive exhibits, there is a rotation of all-ages, live science shows at the Peter Brown Family Centre Stage on topics like air, electricity and illusions.
There is always something to do or see in this metallic, golf ball-like structure, so make sure to fit it to your agenda while in Vancouver.
8. Museum of Vancouver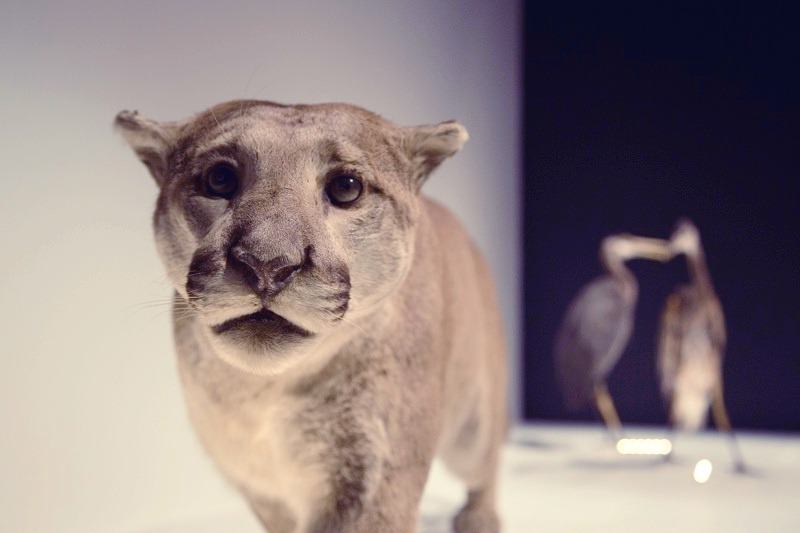 Located in Vanier Park, this prominent building is home to the Museum of Vancouver and the Space Centre. The museum features permanent Vancouver-focused exhibitions documenting the city's history throughout the 1900s as well as ever-changing exhibits that vary every three to six months.
9. The Vancouver Art Gallery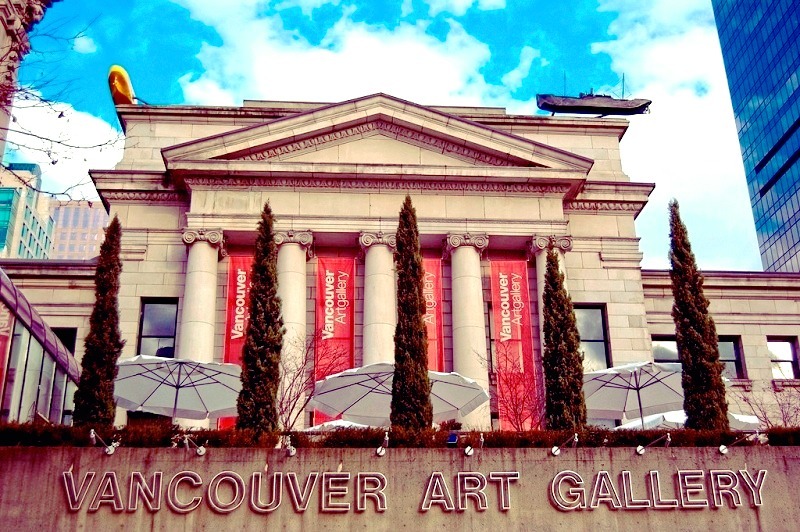 The Vancouver Art Gallery has a 80-year history over which it has been expanded three times. In 1983, the gallery moved to its current location, inside the old law court building in between Robson, Georgia and Howe streets. The permanent collection has over 10,000 pieces, of which approximately 300 are currently on display.