The currency system in Canada uses dollars and cents, like the United States. There is, however, a difference in the value of the two currencies. For a number of years, the United States dollar has been very strong compared to the Canadian dollar. This gives foreign visitors a most favorable exchange rate for their currency.
Foreign exchange brokers in Canada
It is best to change currency at a recognized financial institution, bank, trust company or currency exchange house. Stores, hotels, attractions and restaurants will also exchange currency but the exchange rate will not be as good as a bank or foreign exchange broker. It is helpful to exchange some of your money prior to leaving home.
Currency denominations in Canada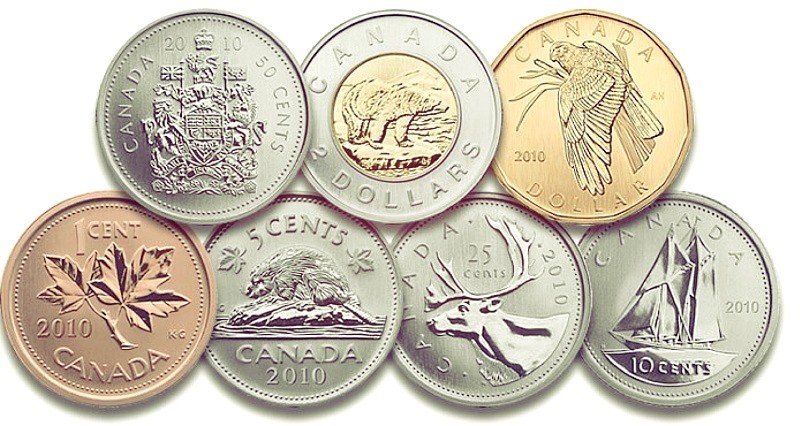 Canada now has one-dollar and two-dollar coins, often referred to as the "loonie" and the "toonie". Canada also has 1-cent, 5-cent, and 25-cent coins. The paper money in Canada comes in different colors and designs. The bills in Canada are $5 (blue), $10 (purple), $20 (green), $50 (red), and $100 (brown). You may occasionally still see some old red $2 bills, which remain valid currency.